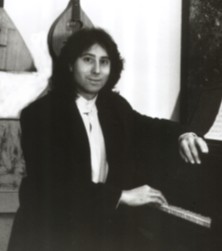 Press Quotes

Some endorsements of MJ in the press


Sound Clips (MP3)
(right click and Save Target As... to save)



Mary Jolted (7.0 MB)
From the CD "Quartet and Solo"
Composed by Mark Jones. MJ on piano, Rob Thomas on violin, Jay Mazarella on bass, John Doty on drums



On The Mark (3.3 MB)
Unreleased
Composed by Mark Jones and Bruce Green. MJ on all instruments except Bruce Green - bass



And Our Love (3.6 MB)
From the CD "BossAmerioca"
Composed by JW Guercico, arranged by MJ. Piano & percussion – MJ, Debby Watts – vocals, Dionisio Santos – guitar, Leco Reis – bass, Helio Schiavo – drums



Down By The Nile (4.9 MB)
From the CD "The Dobson-Jones Historic Recordings"
Composed by Mark & Cathy Dobson, arranged by MJ, lead guitar, keyboards, vocal harmonies – MJ, bass – Mat Petterson, drums – Kevin Hart, vocals & acoustic guitar – Mark Dobson


Video Clips (YouTube)


The Golden Years
Mark Jones & Sound Sculpture, Live at Iridium, 7/29/2009



Sammy's Rumba
Mark Jones & Sound Sculpture, Live at Iridium, 7/29/2009



Shivers
Mark Jones & Sound Sculpture, Live at Iridium, 7/29/2009



Trane Tune
Mark Jones & Sound Sculpture, Live at Iridium, 7/29/2009


Mark Jones is one of the best kept secrets in the music world. A reclusive artist who rarely performs in public, or on recordings, Mr. Jones is one of the few contemporary musicians who possesses a completely original piano style and has authored a new book of truly memorable, engaging compositions that serve as new standards for improvisation, as well as having composed various classical works, music for theater, and has taught in universities and privately.



Originally from Cleveland, his musical roots are in the blues. He took piano lessons in his youth after displaying an ability to play his sister's piano lesson after hearing it from another room. He performed a concert at the Cleveland Music Settlement. Despite this talent, Mark was far more interested in sports and quit the lessons until at age 16, when he became infatuated with the blues. He took a couple of piano lessons at Bill DeArango's studio, but his father wouldn't pay for anymore, so he became self-taught after that not only on piano but on harmonica. He and friend Darryl Berk formed the Mo Schwartz blues band while in high school, and they played a few gigs around town. He had an opportunity to jam with Junior Wells in Ann Arbor, Glenn Schwartz in Cleveland, and play harp for Sonny Terry and Brownie McGhee, who got a real kick out the precocious kid.



Mark also hung around with and saw as many blues legends as possible, most of whom are no longer alive. His picture appears with Muddy Waters and Howlin' Wolf in Wolf's biography. In his first year of college, at the University of Miami, he bought his first real guitar, and worked on blues, pop and especially country rock. The next year, he transferred to Kent State University, where he became very interested in jazz after hearing records by John Coltrane, Cecil Taylor, Oscar Peterson, Pharoah Sanders, John McLaughlin, Larry Coryell and others. Being primarily a classically trained painter, Mr. Jones decided to attempt to translate his abstract visual stylings, and the process involved in its creation into sound. While still at Kent State, he formed the Cleveland Art Ensemble with some friends and other musicians to perform works by Keith Jarrett, Herbie Hancock, Miles Davis, Larry Coryell, Joe Farrell and originals by Mark. He taught himself piano, guitar, arranging, and studied Indian ragas and African rhythms.



After college, Mark decided to make up for lost time and study with as many of the best teachers as he could. While living in Youngstown, Ohio, he studied composition and harmony with Daniel Altsman, and jazz and classical piano with Sidney Jireck. He also began writing more in the jazz idiom, and sat in on guitar one evening with the Drifters.In 1977, he moved to New York and studied with bebop master Walter Bishop Jr., a living link to Charley Parker and Bud Powell, and even sat in with Bishop's group playing the knuckle-buster "Cherokee."



The following year, Mark moved back to Cleveland and studied classical piano with Anatas Smetona, and wrote quite a bit of jazz and classical music. He and roomate Jeff Stewart had a jazz workshop in their livingroom, even holding big band events. Mark was commissioned to write a Prelude and Fugue for Woodwind Quartet and Men's Choir by Case Western Reserve University, and it was performed to much acclaim. In 1980, Mark had the opportunity to study with Cecil Taylor and his band at the Creative Music Studio in Woodstock, NY. Mark performed one of Cecil's works on piano with an orchestra, and was pictured in Downbeat Magazine. 6 months later, he gave a solo piano performance at Spaces in downtown Cleveland, which was recorded.



Shortly thereafter, Mr. Jones moved back to New York in order to study with Sal Mosca, one of the best teachers in the world, as well as one of the greatest pianists. He had been known for being Lennie Tristano's top piano student. Mark studied with Sal for 7 years, and concurrently studied conducting, orchestration and classical piano at the Westchester Conservatory. He also formed his first version of his band, Sound Sculpture, with Kevin Hart on drums and Matthew Petterson on bass. It was formed in order to perform Mark's original compositions.They played a few gigs and Mark also played several piano/bass duets with various bass players.



Upon moving back to New York, Mark also met a rock musician named Mark Dobson, who wrote songs with his wife Cathy. They formed a friendship and played some local gigs together and did some fruitful recording, with Mr. Jones producing the sessions and playing several instruments, including plenty of flashy lead guitar. The second version of Sound Sculpture was formed with bassist Jay Mazzarella and drummer John Doty. They played a few gigs and recorded 3 tunes in Manhattan. In 2005, Mark began his BossAmerioca project, an attempt to record American and English tunes from the 60's that had been influenced by the Brazilian bossa nova craze, and to perform them as pure Brazilian bossa nova. The first 3 songs were recorded with featured vocalist Debby Santos Watts before funds ran out, however they were widely praised by some of the inventors of the form, such as Roberto Menescal and Carlos Lyra, Cesar Machado, the music director for Maria Creuza, and Carlos Afonso, the director of Toca do Vinicius, the major bossa nova record store and museum in Rio. The EP was played as house music in the foremost bossa nova club in Rio, the Vinicius Piano Bar. In subsequent years, Mark has composed electronic music for theater and websites, as well as new standard tunes for improvisation.



Mark Jones' music is a freshly innovative, uncompromising, virtuosic and poetic, with traces of influence found in such varied sources as Ornette Coleman, Cecil Taylor, McCoy Tyner, Bud Powell, Charlie Parker, Thelonious Monk, John Coltrane, Debussy, Prokofiev, Scriabin, Brahms, Bach, Bartok, the 12 tone serialists, 60's folk and rock, and world musics, especially those of Spain, India, and Brazil, where he has spent winters for the past 20 years. He also has developed a sideline of intense interest on acoustic guitar of the "folk-baroque" style as exemplified by Bert Jansch, John Renbourn, Davey Graham, and others, as well as his continued interest in delta blues and ragtime styles.



On July 29th, 2009, Mr. Jones gave a concert performance with his band "Sound Sculpture" at the Iridium Jazz Club in NYC. A CD and DVD of the performance was released in August of 2010. Mr. Jones plans on doing more performing, recording, and releasing his book "20th Century Mark", a songbook of music compositions for improvisation from 1969-2009, which will include pictures, stories behind the songs, and a double cd of the melodies. It is intended primarily for use by musicians to provide fresh, melodic compositions to their repertoire.